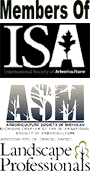 Charlie from Rockford said "Thanks Bill and Julie- The guys did a great job. They were very professional, cleaned up well and did not wreck anything! I'll be sure to refer you when I can."
Todd and Mary Jane from Grand Rapids stated "You were very speedy and inexpensive. We would recommend you to others."
John from Grand Rapids said "All three men were very positive and pleasant. I was glad to have three knowledgeable professionals on the job." The job was performed better than expected, the clean up was outstanding. It was hard to tell they were ever there. We will recommend your company and use you in the future."
Janet from Lakeview states "I appreciated the explanations and cool attitudes. Everything listed on the estimate was completed. All things that needed to be chipped were, and the raking up of remnants of work was refreshing. I am pleased to feel confident in recommending your service to others."
John and Michelle of Muskegon said "I am very impressed. I called six different companies for estimates and you were by far the best."
Michael of Muskegon states "We love the way you clean up. We never know the work has been done. Everyone is always very careful not to damage anything! Everything is always swept up and hauled away!"
Mary of East Grand Rapids said "You did a little additional trimming to my city trees (outer lawn). The city hired company had cut around the wires and it looked terrible. With a little additional trimming by your crew, they looked vastly improved!"
Wayne of Greenville says "Thanks. Your crew was pleasant, courteous, and conducted themselves professionally. Well done."
Maxine of Gowen states "You and your crew did a great job on my pine tree! I am well satisfied with their expert work. I'll recommend you to anyone who has a need for your services. Thank you!"
Joanne of Coral says "Woodland Tree Services is the best! Good guys and good workers."
Bill of Gowen says "Clean up was exceptional. The property looked great- very neat. The crew did an excellent job. We were very happy with the work and saving of our large maple tree. We will recommend your company highly."
Gail of Allendale states "I just wanted to let you know what a great job your crew did. My husband said he could tell they knew what they were doing, and the trees fell with a minimum of disruption to the things growing around them."
Betsy of Ada says "I want you to know how happy the trees are. I am too. The work you performed was a marvel to watch- high in the trees. Thank you all for your great craftsmanship."
Elaine with a summer cottage in Belding (residence in Royal Oak) states "I would and have recommended your company to others. I appreciate the quality of your work. Today, that is often not the case with many companies."
Judy of Hastings says "Everyone I have dealt with on the phone has been very nice. This was handled very well. We were nicely surprised when we went to the cottage and everything was already completed. We were very impressed."
Kurt of Comstock Park stated "I will post A+ comments on Angie's List."
Barbara of Grand Rapids said, "Thank you for saving my tree. My mother and I planted it fifteen years ago and she has since passed away."
Bruce and Kathy of Kalamazoo states, "We could not have been happier with the service - so glad you were able to come this far south."
Elaine of Grand Rapids says, "We have used your services for 20+ years and will continue to do so. Thank you."
Wm. & Christine of Rockford write, "Above satisfactory level. If I had not have known there were trees in our side yard, I would not have known they were missing! In other words, the area and yard were cleaned extremely well! Thank you!"